Discovery Agents Webpage
• Layout Design • Web Design • Graphic Design (not the characters and some other assets) Discovery Agents, a move to play & learn game, was in dire need of a website update. The old site was clunky and the art outdated. I was approached to help update the art style and help solidify the brand. My primary vision was to create a fun scene that would allow for a variety of content that all fit within one world. This would create a sensation of descending through multiple scenes in one fluid motion. The top would show the connection between nature and science, by linking renewable technology to a beautiful landscape. This connection was reinforced by the city on the horizon with a halo of golden light to show a bright future with this interconnection. The middle forest and beautiful lake scene held some of the characters of the game. This was to reinforce another key element of the game, the importance of water. This was tied into the Discovery Agents with actual gameplay screenshots that would appear in the phone. Finally the bottom section was an exploration of culture. The cave paintings and artifacts portrayed the culture gained by users of the Discovery Agent app. Children would gain knowledge on not only the natural history of locations but also the cultural. I created the header background art, trees, and modified other assets to fit the overall design. Background art for the forest and cave sections were in collaboration with Daniel Szilagyi, who also created the cave paintings. All character art, the straw house in the forest scene, and the tools in the cave created by Sarah Radford of Discovery Agents.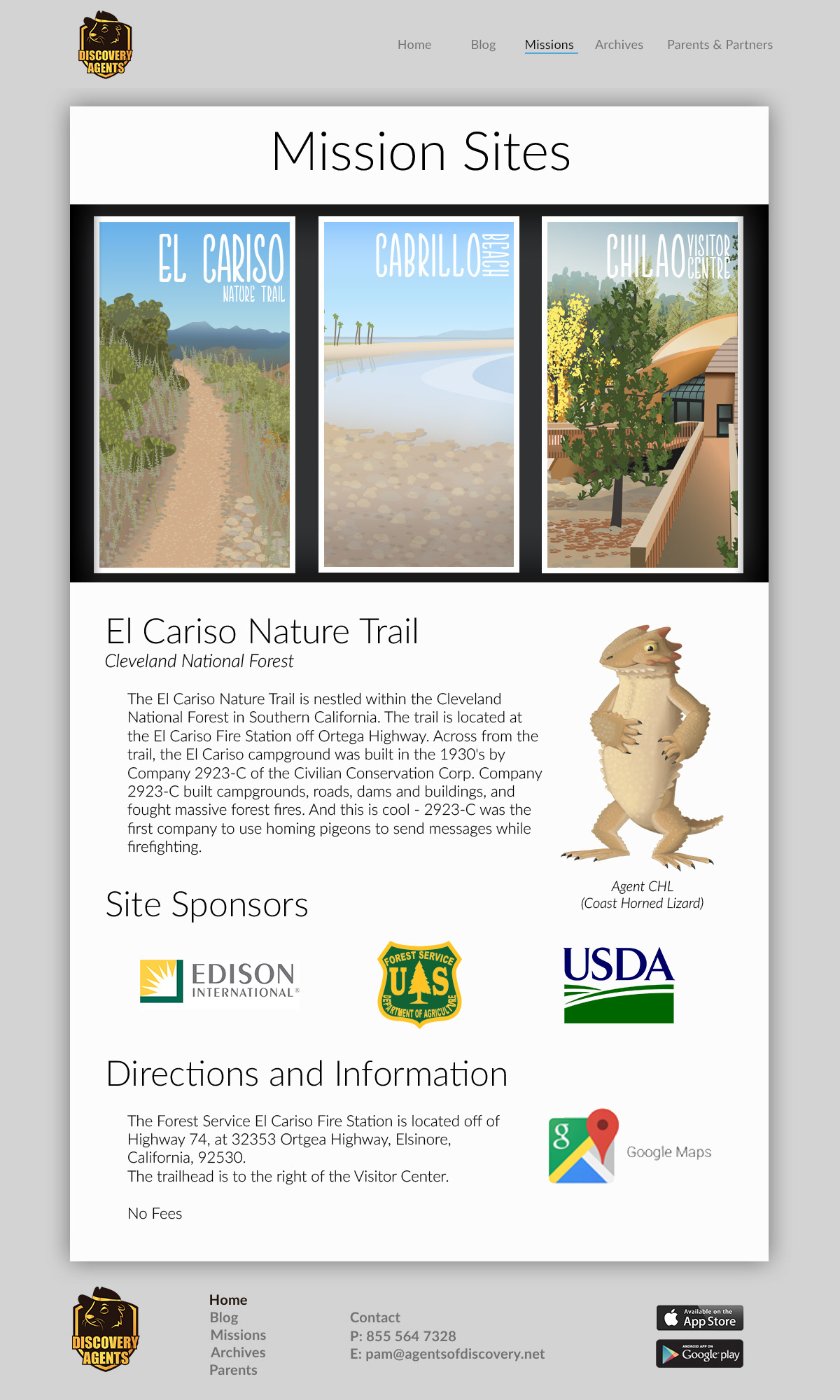 Designed layout of extra pages used to detail characters within the app and locations of mission sites.